Beautiful Sturdy Wood Fences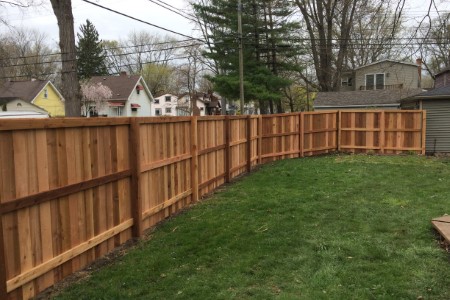 Are you racking your brain trying to decide on the best fencing option for your Royal Oak home? If you are, we might have the answer you're looking for: a wood fence. Wood fencing offers a number of great benefits, both aesthetic and practical:
Many different designs and materials to choose from
Adaptability of color
Durability
Excellent longevity (upwards of 15 years)
Those benefits sound compelling enough? Then don't waste another moment: Call the fence company, KJ Wren Contracting, for all your wood fence needs. Whether you need to have new fencing installed or an existing fence repaired, you can depend on us to get the work done fast and right.
Wood Fencing: A Great Investment for Your Royal Oak Home
You may want to sell your home at some point down the line, and when that point comes, you're going to want to get the best possible payoff for it. For that reason, you'll find a wood fence to be a great investment for your Royal Oak home thanks to some of the great benefits it offers:
Better curb appeal
Increased property value
Longevity and durability
The best time to start preparing your home for the market it now. If you want to make your home stand out to interested buyers while also allowing yourself to command top dollar for it, then you need to call us for a new wood fence today.
Enjoy Aesthetic Adaptability with a Wood Fence
In the time between living in your home and selling it, you'll want to enjoy your living space as best you can. This means that you should ensure that your home is as beautiful as can be. After all, a beautiful living space is one you'll look forward to returning to every single day.
If you want to really add beauty to your home, you can't go wrong by getting a wood fence installed. Its natural colors and patterns will always be appealing to look at, and coming in many colors and textures, a wood fence will be able to make any home look beautiful.
Recent Wood Fence Projects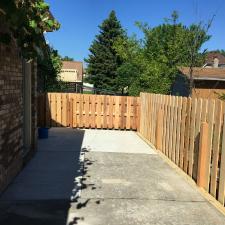 Sterling Heights Cedar Shadowbox
This was a custom cedar job with 2 walk gates surrounding the customers patio. She wanted it 4' tall in the front and back and 5' tall along the side from her neighbors. […]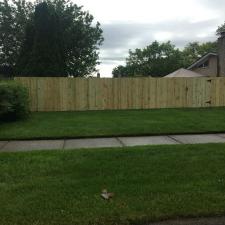 Sterling Heights Dog-Ear Fence with Gate
This is a 6' tall standard dogear with 5' wide gate. It allows for privacy but also gives access for commercial lawn maintence company. […]
3 Reasons To Hire A Pro For Your Fence Repair Needs
If you're like most homeowners, the idea of saving money is always appealing, and when it comes to fence repair, a DIY solution is almost always going to cost you more than just hiring a contractor. […]
Real Wood or Vinyl: Which White Picket Fence Option Is Better?
A white picket fence: Is there anything more ideally American? It's the unofficial symbol of having made it in this world, and simply having one can add that much more enjoyment to your life. If you' […]