KJ Wren Contracting: Lake Orion's Premier Fencing Company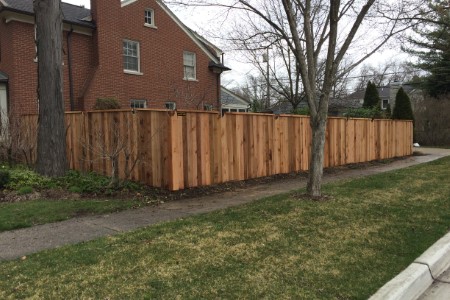 If you're one of the many Lake Orion home or business owners out there looking for a great way to transform the exterior spaces of your property, having a new fence constructed can be a great way to do so. As the premier fence company serving the Lake Orion area, our team of skilled professionals here at KJ Wren Contracting can provide you with the comprehensive fence building and repair services you need to construct your new fence and keep it in the best shape possible for years to come. Are you looking for a professional Lake Orion fence company who can help with your fence building or repair needs? If so, give our team of skilled professionals a call today and let us show you the kind of quality results that have helped make us the Lake Orion area's premier name in quality fence building and repair.
Here at KJ Wren Contracting, each and every one of our experienced fence building pros are highly skilled and know what it takes to deliver the kind of results you expect in your service. Our team of skilled Lake Orion fence building pros can provide you with the comprehensive repair and construction services you need, no matter what fence type it is you're looking at. If you have any questions about our full line of high-quality fence building and repair services, or if you would like to schedule an appointment for your design consultation, give us a call today. Our team of experts are always standing by and would be happy to assist you in any way we can.
Privacy Fences In Lake Orion
Privacy fences are one of the most popular property features among homeowners all over the country, and for good reason. Like their name implies, privacy fences are a valuable tool to help increase the level of privacy around your property, but in addition to this basic function, they can also help to keep your property more secure, and provide you with an appealing visual design element that can boost the value of your home and your property overall.