Post Hole Drilling | Rochester Hills Fence Company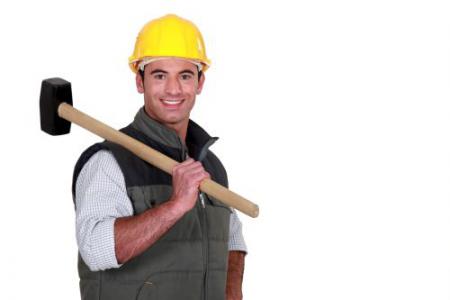 From gates to signs, post holes are useful for putting in a wide variety of installations. When you find yourself in need of this service, be sure to call our Rochester Hills fence company for a post hole drilling.
We work quickly
We'll save you the hassle
Our results are guaranteed
Those reasons listed above tell you why KJ Wren Contracting should be your go-to when you need a post hole drilled. Our experienced Rochester Hills team will strive to provide only the best results when it comes to providing a post hole drilling for your home.
Save Yourself the Hassle of Digging Post Holes
Let's say you need only one or two post holes -- nothing too major. Maybe you can finish the job yourself... If you have the right equipment. That's not even mentioning the stamina. Yes, this job can be an exhausting one if you're not accustomed to it.
You could experience back and joint pain
You could overheat in the summer
The results might not be accurate
You might have to buy equipment you won't use again
The above-mentioned problems are what you could deal with if you tried to dig up your own post holes. Fortunately, you don't have to deal with those problems. Instead, you can call our experienced fencing company to handle the work for you. We'll get the job done in no time, and the results will be guaranteed!
Quick Work from an Experienced Company
When you need to get some post holes dug in your yard, you'll want the work to get done in little time at all. For the quickest post hole digging, you need to look to none other than our experienced company. We have the know-how and the resources to provide quick results.
Of course, we never sacrifice quality for quickness. So, by calling us for your post hole needs, you can rest assured that you'll be getting the best possible work, guaranteed. Get with us today if you're in need of quick, quality post hole digging service.
3 Reasons To Hire A Pro For Your Fence Repair Needs
If you're like most homeowners, the idea of saving money is always appealing, and when it comes to fence repair, a DIY solution is almost always going to cost you more than just hiring a contractor. […]
Real Wood or Vinyl: Which White Picket Fence Option Is Better?
A white picket fence: Is there anything more ideally American? It's the unofficial symbol of having made it in this world, and simply having one can add that much more enjoyment to your life. If you' […]